OUR XOLO PUPPIES
My puppies are handled daily and given lots of attention from day one. I worm them at 2, 4, 6 and 8 weeks with Pyrantel Pamoate and they are given Drontal Plus before they leave our home. They receive a NeoPar vaccine at 5 1/2 weeks and their first 5 way puppy shot at 8 weeks old. Please contact me for current availability as the website may not be updated immediately when a deposit is placed. Also, please read my health guarantee which includes contract and shipping information if you are not able to come here to pick up your puppy. Shipping is not included in my prices.
Available puppies from our Game Of Thrones themed litter!
All of these puppies are show quality, but only a few are "Show home only"
They have fantastic bloodlines, Sired by the 2018 #1 Xolo in the country all-systems, MBIS MRBIS GCH CH Roxom Del Rey.
Their Dam is a Sancho (RBIS BISS GCHG CH Himnotico Caliente CA CGCA) Daughter. She won Best of breed at the Supported entry the weekend of the 2018 National specialty!
"Cersei" is a sweet little coated girl. She has a very calm personality and loves to cuddle. She is super smart and moves so beautifully. She would make a great show dog, but an even better companion!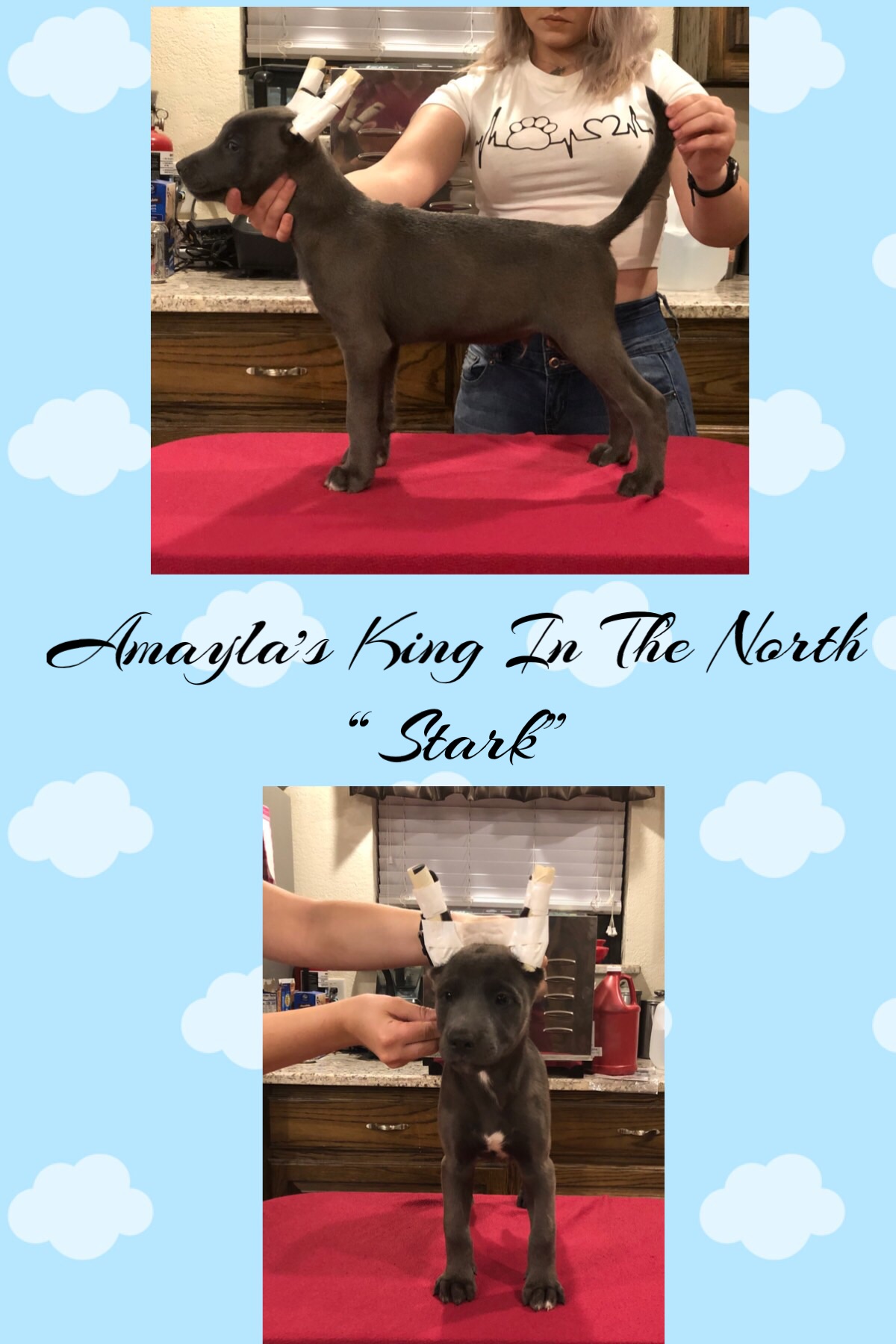 "Stark" will be a very big boy, definitely top of the standard. His color is considered blue. It's a pretty rare color that most breeders don't have in their lines. He is very outgoing and loves meeting new people. He would make a wonderful family companion!
SOLD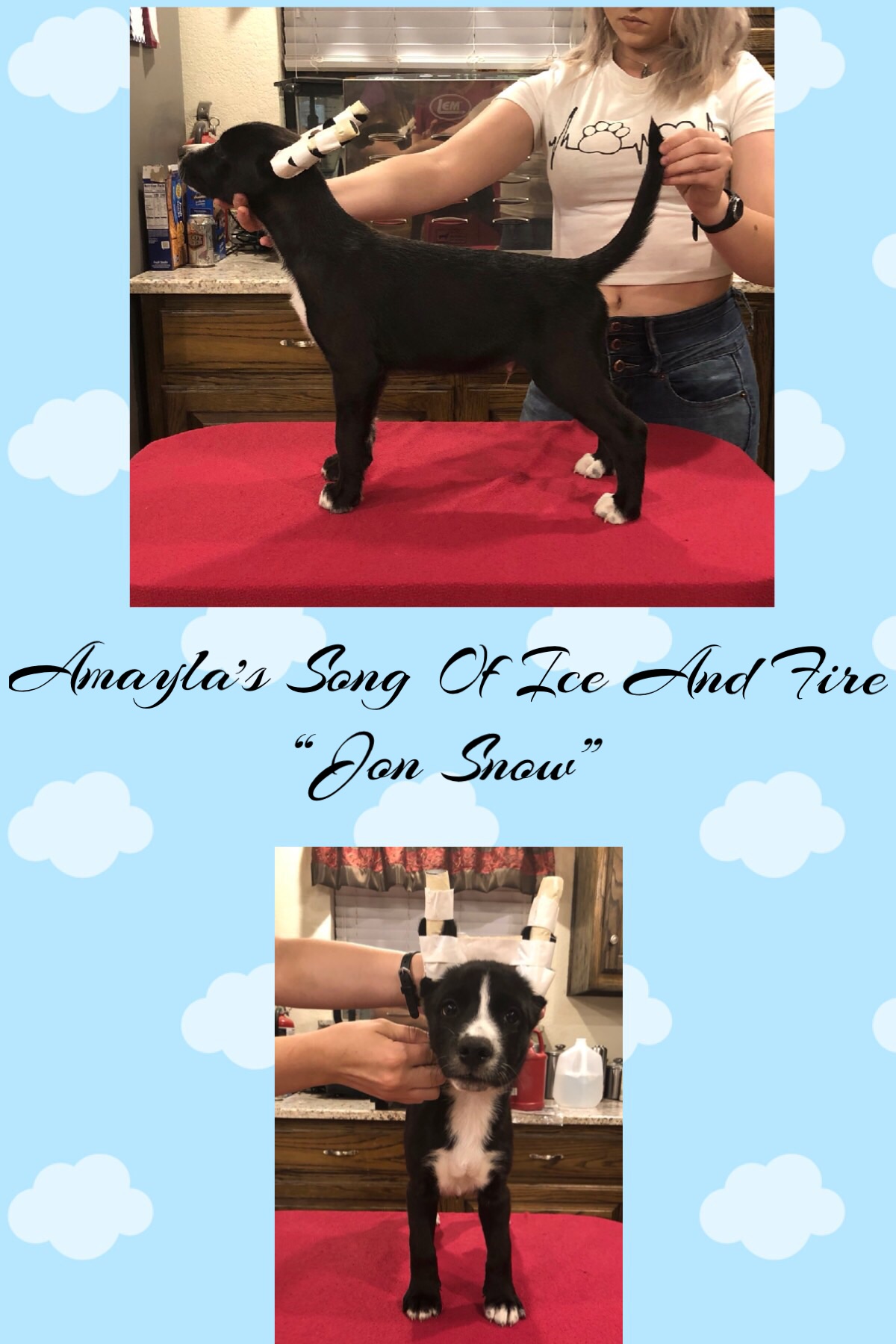 "Jon Snow" will also be a very big boy, but he is stunningly beautiful. He is very outgoing and has the perfect temperament for anything. I would really like him to go to a show home or at least a home that will be willing to let me show him for you, but it's not required.
"Tormund" is one of our hairless males available. He is a very rambunctious boy and he LOVES to play! He will be very handsome!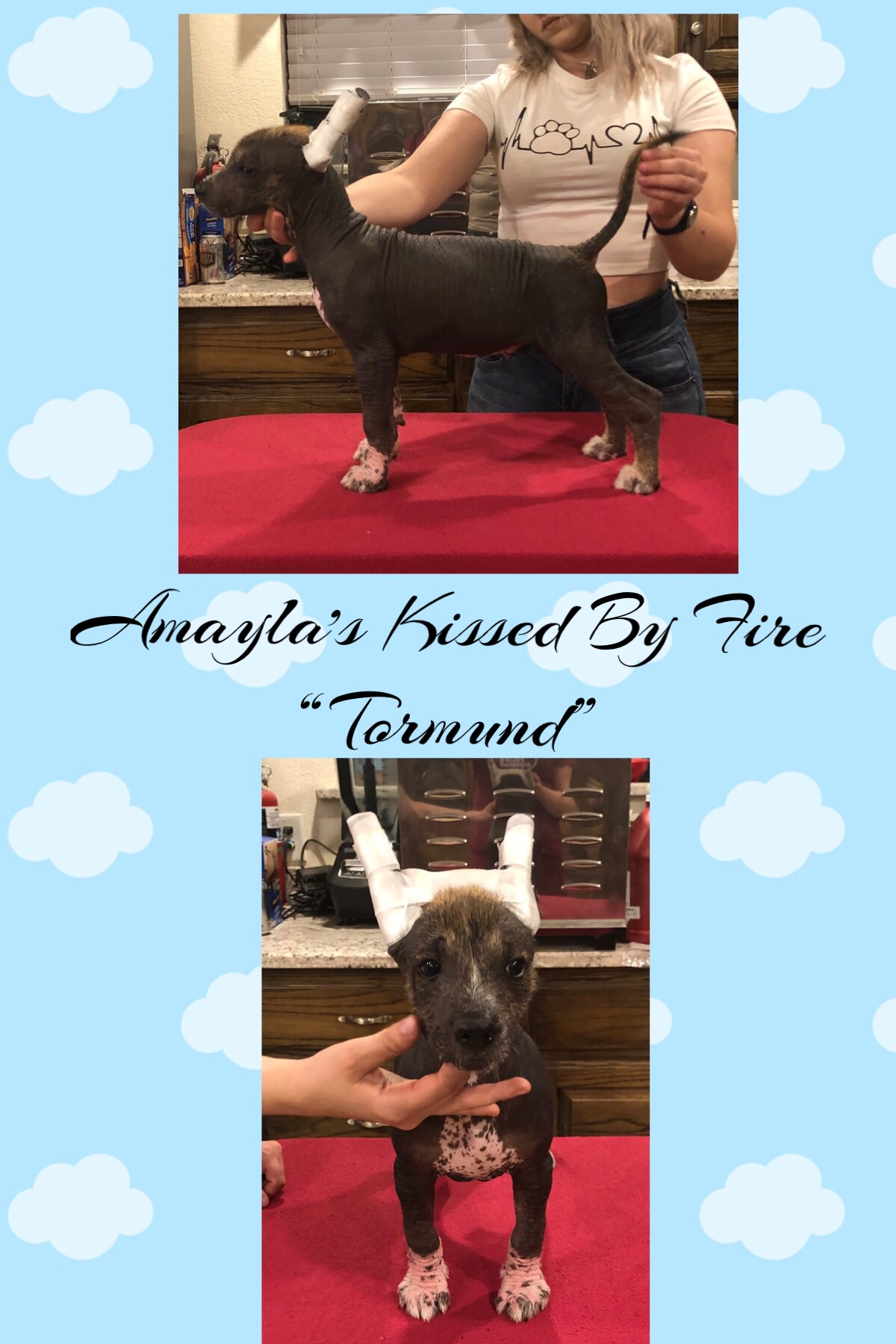 "Olenna" is one of our hairless females available. She is a very sweet and playful girl and will be very beautiful! We think she will make a wonderful companion!
PENDING
We call this little boy "Red". He is very outgoing and has tons of energy! We had hopes of him being our next show dog but unfortunately that didn't turn out. However, he is beautifully put together in every way and has got a beautiful head. He has a sound temperament and absolutely nothing phases him. He is already neutered, and ready to go to his forever home!